Resilient leadership in the face of COVID-19
THE last few weeks have been nothing but uncertain; the rapid and global spread of COVID-19 has created a new reality which most of us are still wrapping our heads around. With so much uncertainty, Resilient Leadership is more important than ever as organizations face the implications of COVID-19.
Not only are we witnessing the deadly human toll and the significant disruption to people's lives; we also see the economic impact and significant changes to our work lives.
I started this blog post with the intent of focusing on how disruption is part and parcel of the transformation required to scale up! That was then. Now it seems most, if not all, organizations are hit with forces beyond their control. With business-as-usual turned on its head, many companies focus their attention on surviving instead of growing.
Disruption isn't necessarily a bad thing; properly managed it opens up new opportunities and stretches everyone in the organization both personally and professionally. The level of disruption we are currently experiencing is simply unprecedented; even the most robust risk management plan has not prepared most companies for disruption of this magnitude.
Resilience and uncertainty
In a world of uncertainty, the key to navigating all the disruption is resilience — both individual and organizational. While today's reality is very difficult and challenging, we know that we will eventually get through this, and organizations that demonstrate resilience will emerge stronger than ever.
It is vitally important to keep focus on the goal and mission, and while navigating the crisis and keeping their organizations stable, good leaders will also be focused on finding and cultivating opportunities.
The ability to bounce back isn't something that only leaders and HR professionals understand. In a report commissioned by Innovate UK, researchers found three major areas where businesses underestimate what investors look for in a scale-up investment: communication, adaptability, and resilience.
This last piece is what I want to talk about in this post — what resilience looks like in individuals, and how to build resilience into your organization for long-term growth.
First Things First: What is Resilience?
Judith Rodin, author of The Resilience Dividend: Being Strong In A World Where Things Go Wrong, defines resilience as "the capacity of any entity…to prepare for disruptions, to recover from shocks and stresses, and to adapt and grow from a disruptive experience."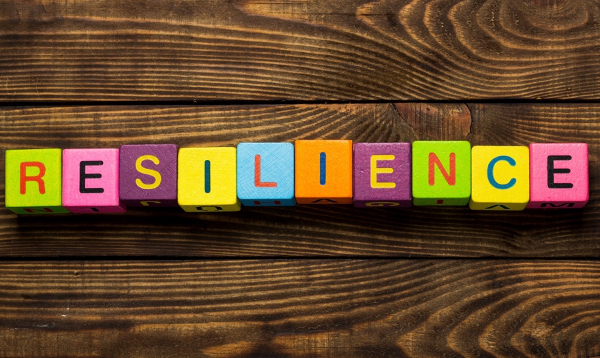 In the business context, resilience is critical to weathering disruptive periods and coming out on the other side intact, or even better for the experience.
Here are a few of the traits that indicate personal resilience and why they matter in growing your organization.
Comfort with Risk
It's important not to equate resilience with invincibility in the face of adversity. Rather, it's an indicator of how well someone bounces back from difficulty. Resilient people tend to recover more quickly from setbacks, and the experience serves to strengthen their resiliency muscle.
Over time they develop more confidence in the face of uncertainty. As a result, they're usually more comfortable taking risks — not because they don't believe they'll fail, but because they innately understand that they can recover if something does go wrong.
Resilience is what enables individuals to navigate an environment that may be fraught with risk.
When organizations enter a hypergrowth stage, or a sudden change in the environment (like we are witnessing now), risk-aversion can be a death knell. Rather than hunkering down and taking the safe path, employees must be able to adjust to shifting priorities and press ahead in the face of uncertainty. Comfort with risk emboldens individuals to innovate and adapt quickly to new business realities.
Things can move quickly during phases of hypergrowth or contraction; a willingness to experiment profusely and apply new ways of thinking to problems is critical to success.
Ability to Admit Mistakes
Consequently, an important part of recovering from failure is acknowledging when you have made a mistake. While less resilient people can get stuck on deflecting blame to protect their ego, resilient individuals are ready to take ownership and quickly move to a recovery plan.
This is important. Not only does it allow them to stay focused on their objective (and keep moving forward in its pursuit), but it also sets an example to those around them. This kind of transparency models accountability and inspires trust, a key feature of high-performing teams.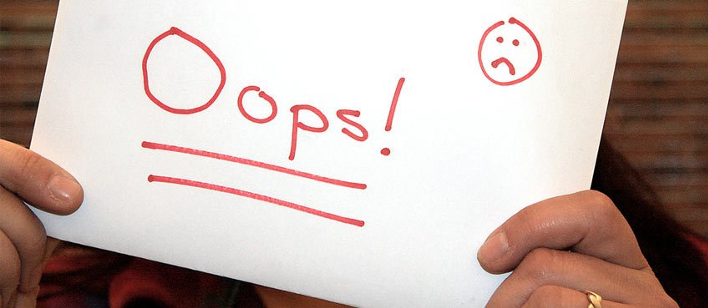 In high-growth and disruptive environments, everyone needs to pull their weight in pursuit of organizational goals. A willingness to take responsibility when things don't go well is key to recovering quickly and moving forward.
Willingness to Learn
Similarly, another hallmark of resilient people is what's commonly referred to as a "growth mindset."
In her book Mindset: The New Psychology of Success, Stanford University psychologist Carol Dweck shows how having a belief that abilities can be developed through hard work and mentorship drastically improved individual outcomes in the face of challenges.
This aligns with what we already know about resilience. Resilient people are more comfortable than non-resilient people with uncertainty and ambiguity. They see their own knowledge gaps as opportunities for learning rather than personal deficits. This also usually means that they're not attached to always being right.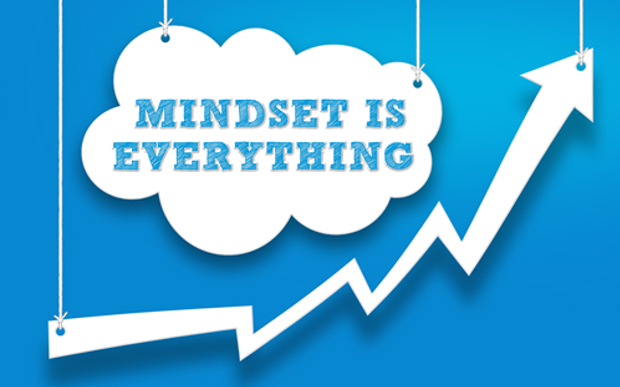 This growth mindset keeps them open to new perspectives and to changing their minds when presented with new evidence. Most importantly, rather than getting stuck on failures, they can view these experiences as vehicles for gaining new information and insight.
With COVID-19 uncertainty, the next few weeks will bring more failures than successes, more questions than answers. It will be up to the leaders to demonstrate resilience, embrace uncertainty, bring the best out of their teams and focus their attention on solutions. Resilient leaders recognize the opportunity in these scenarios and move their organizations forward through the way they respond.
Building Resilient Organizations
Recruiting and hiring resilient employees is key to healthy, sustainable growth. But recruiting for resilience alone isn't enough. Resilience must be built into the company's cultural DNA for it to have a meaningful and long-lasting impact on a business's operations and growth.
Leaders have a strong role to play here. By modelling the right behaviours and setting an example, they create an environment of psychological safety that encourages experimentation and challenges the status quo.
Here are a few simple — but important — ways that leaders can build resilience into their organizations.
Be Transparent
Transparency is a hallmark of resilient organizations. While it's a good policy at any stage of a company's life, it's especially important during times of growth and disruptive change.
In practice, transparency amounts to effective communication — being clear and honest about new policies and processes implemented to handle increased demand, changing business priorities or response to unprecedented disruptions like COVID-19, and how these changes affect the team.
Failing to communicate openly and transparently is a recipe for disaster. In its Work and Well-Being Survey, the American Psychological Association found that almost a third of employees surveyed said they believed management had a hidden agenda for recent organizational changes.
The loss of trust that results from inconsistent and vague communication can be difficult to recover from, and it undermines organizational cohesion and resilience. This is doubly important during times of stress when the business is facing any kind of uncertainty.
The most effective way to ensure transparency is to be a hyper-communicator. Communicating the risks and opportunities that lie ahead for the business, in concrete terms, instills trust and confidence in team members and engenders a common sense of mission.
COVID-19 is forcing organizations to work differently; remote working and communication through tools like zoom, MS Teams, and Google Hangouts have quickly become the new norm for communication and staying connected. Organizations with high levels of transparency are good at taking advantage of these tools to keep their teams engaged and up to date.
Be an Ally Not a Critic
Part of the reason that resilient people can admit mistakes (see above) is that they've often developed and operated in a work environment that doesn't punish failure.
In times of unprecedented disruption, the gravest error is to be paralyzed by fear of failure
Allowing people to make mistakes, and supporting them when they do, keeps team morale and engagement high. Because a work environment that penalizes mistakes ends up killing the experimentation and innovation that are important to growth. In fact, the agile development mantra of "fail fast" is predicated on the idea that not every idea will work.
So instead of being a critic, be an ally.
First, start with creating an atmosphere of psychological safety. Employees need to know that it's safe to make mistakes and express alternative opinions without negative repercussions. That's not to say that leaders and managers shouldn't provide constructive feedback — but feedback must be offered in the spirit of support.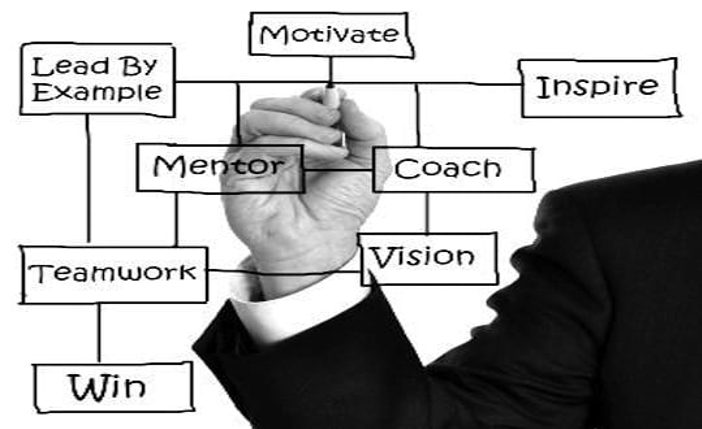 Further, emphasizing a sense of belonging and self-worth in your organization encourages individual team members to take more calculated risks and to speak up when they don't agree — because even in the face of disagreement, a strong sense of cohesion remains.
Now more than ever, it is important to maintain a "we are all in this together" culture. Leaders who create a safe environment where people can try and fail, see a much higher capacity to weather storms and grow through adversity.
Encourage Growth
Scaling up requires everyone to level up, no matter their role, experience or current skill set. Fortunately, this is exactly what draws resilient people to scale-ups in the first place.
The ultimate outcome of resilience is growth. Every time an individual or team works through a difficult problem, they learn what worked and didn't work, and what they're capable of, individually and as a team.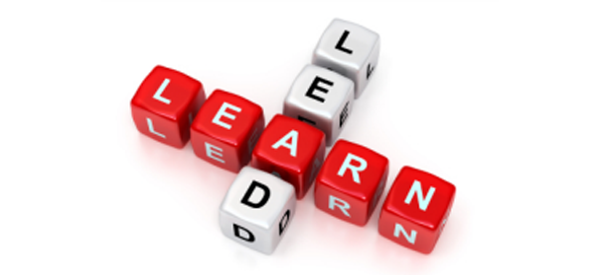 Great leaders create a culture of continuous learning and development and encourage employees to stretch themselves. They are able to attract the best talent in a competitive market and retain employees, a key ingredient to sustainable growth for the business.
Resilience Creates a Thriving Work Culture
Finally, Resilience isn't just about rolling with the punches and bouncing back for the next round. It's a way of thinking and working through problems that enable individuals and teams to not just survive, but thrive.
Businesses that are going through disruptive change while trying to scale up need to build resilience into their corporate DNA; from talent recruitment to everyday work culture. Those companies that do are sure to win in the long run.
How are you navigating the COVID-19 storm? Get in touch to discuss how we can help you build resilient leadership.