What does scaling-up mean during a downturn? In most business environments, "scaling-up" is often code for "getting bigger". More customers, more revenue, and more people to deliver those results. When businesses face unprecedented challenges, it is time to redefine scaling-up.
But scaling isn't always about getting bigger. It's about building more capacity so you can tackle greater challenges. It's about enabling your organization to support growth. While that can mean "getting bigger", it doesn't have to.
The COVID-19 pandemic has forced many businesses to put their scale-up plans on hold. But instead of pulling back, now is the time to re-examine what scaling actually means.
This isn't another post about productivity during challenging times. It's about how businesses can still build capacity with the resources they already have.
There's more than one way to grow — and it doesn't always mean hiring more people.
Scaling Up Without "Bulking Up"
Let me start by saying that not every business in the current climate is facing the same challenge. Many companies are redefining scaling-up and are looking at where they need to scale back and re-focus, and what that means for their existing resources.
But other companies (in the medical supply industry, for example) are facing a surge in demand. And they have to scale up capacity under more aggressive conditions than normal. Scaling up is about adding capacity to your organization to support sustainable growth. Adding more people and systems is one way of doing that, but it isn't the only way.
Let's look at some ways you can add capacity, without adding more people.
Assess Your Current Strengths and Gaps
Any plan for scaling has to start with a clear view of where you're at, and where you want to get to. The only thing that might be different during more challenging times is how you're going to get there.
Obviously, your plan will depend on your business goals. Are you doubling down on delivery of a product or service that you already offer, and dropping others? Are you modifying an existing service? Or are you looking to take advantage of new and emerging opportunities — to pivot?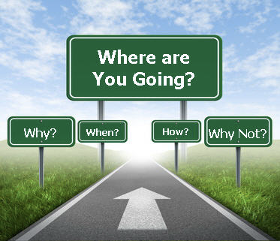 Whatever your goals, when you redefine scaling-up, you need to assess them against your current resources and capabilities. This is not only a question of headcount, it's a question of competencies too.
Does your team have the expertise required to execute the new mission? Do you have the right leaders to drive key initiatives? Are your systems and processes robust enough to handle increased activity? The more specific you are, the better off you'll be.
When you identify your gaps, you can start looking at how to fill them.
Redefine Scaling-Up: Identify Internal Potential
Once you have a clear picture of what you have (and what you don't), it's time to start looking for potential. This will likely go beyond technical skills and experience. When you look for potential, you need to identify behavioural competencies as well.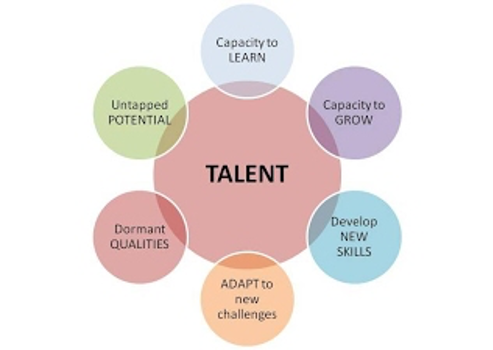 This approach isn't only cost-effective (though it does save time and expense for recruiting and onboarding) it also creates opportunities. Now is an excellent time for employees to play different roles.
Redefining scaling-up means looking internally to grow from within. When you focus on building capacity from the inside, you can leverage the knowledge and skills your team already has. You also create leadership opportunities. This new and unexpected professional development can lead to higher retention in the long term.
Managed and communicated properly, new opportunities to learn and lead send a positive signal in times of uncertainty. It can show that you have confidence in your team, and in your business' plans for the future.
Encourage Peer-to-Peer Learning
Training and career development take many forms. For example, peer-to-peer learning accelerates professional development, strengthens work culture and does not require a training budget. Aside from this, encouraging learning from peers will free up management time to focus on strategic initiatives and problem-solving.
According to one study, 55% of employees turn to their peers first for help in learning a new skill. This is a huge opportunity for organizations that suddenly need to rely on internal resources to build capacity. Peer-to-peer learning provides hands-on application with quick and frequent feedback loops.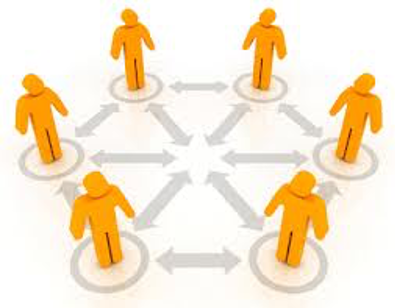 Peer-to-peer learning can take on many forms. You can pair senior team leaders with junior employees in the same functional area. You can cross-train employees across business functions to distribute expertise.
The benefits go beyond mere knowledge transfer. Peer-to-peer learning programs create leadership opportunities for team members. Sharing knowledge solidifies expertise, but coaching develops important soft skills, like empathy.
When co-workers learn from each other, they build trust and working relationships become stronger. An organization that helps employees expand their skillsets builds loyalty. Loyalty ensures commitment to the business over the long term.
If you are looking for tools to help with facilitating peer-to-peer learning, consider platforms like Slack, Confluence or Loom to enhance collaboration and provide storage of content.
Foster A Growth Mindset
I've written about the importance of resilience in a thriving work culture. Resilience has a growth mindset at its core. And a growth mindset is all about building capacity through experimentation and stretching.
The belief in human potential and development is a key component of the growth mindset. That's why fostering that mindset is so critical to building capacity. Employees have to believe that they can stretch and achieve new goals, even if they aren't there yet.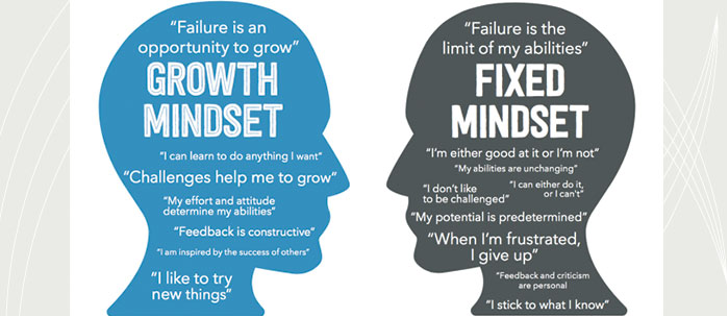 But your work culture has to embody that philosophy as well. As Carol Dweck, the originator of the "growth mindset" concept, puts it:
" Organizations that embody a growth mindset encourage appropriate risk-taking, knowing that some risks won't work out … They support collaboration across organizational boundaries rather than competition among employees or units. They are committed to the growth of every member."
A growth mindset at every level of your organization speeds up capacity-building. It creates momentum towards your organizational goals and continues to pay dividends in the long term.
For more on Growth Mindset, check this blog!
Growth in a Downturn: Embrace Constraints
According to Parkinson's Law, "work expands to fill the time available for its completion." Substitute the word "resources" for "time" and Parkinson's Law would still hold true.
Larger teams don't always equate to faster, more productive output.
When you have fewer resources to work with, you also have fewer choices — and that isn't necessarily a bad thing. In The Paradox of Choice — Why More Is Less, psychologist Barry Schwartz shows how having more options to choose from actually leads to more stress and paralysis. Fewer options reduce decision fatigue, and make the path forward clearer.
Constraints are often advantages in disguise.
When you are forced to operate in an environment with multiple constraints, like what we are witnessing now because of COVID-19, you have no choice but to keep your processes simple and work with what you have to meet your goals. This may seem easier said than done in an environment with rules for "social distancing" and mandatory work-from-home; a total disruption to "business as usual".
This "new normal" is a trigger to focus on what it means to achieve growth in a downturn and might be a chance to identify and cut inefficiencies. We can eliminate unnecessary meetings and shorten the over lengthy ones. Over the past few weeks, we have seen many examples of companies successfully adjusting by replacing in-person meetings with virtual meetings. Companies had mere days to learn new skills, embrace new technologies and do things in a completely different and more efficient way.
And of course, that means communication is more important than ever.
Communicate, Communicate, Communicate
Any initiative to scale through expansion, or through reallocation of resources, involves change. And any organizational change should always involve clear and frequent communication. As I've argued elsewhere, transparent communication is a hallmark of resilient organizations.
In the current environment, uncertainty is the name of the game. Internal roles are changing. Teams are refocussing on new priorities. Leaders who want to build capacity must make open communication a priority.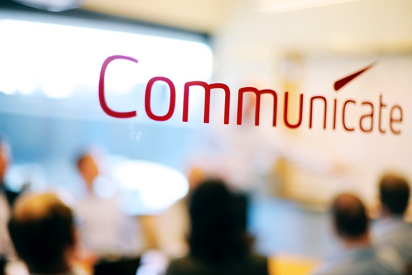 This isn't only about keeping your team in-the-know about what's going on with the business. You also need to make sure you provide support and feedback as everyone adjusts to new roles.
This is especially critical during times that are defined by constraint. If you can't offer monetary rewards, celebrating achievements and growth goes a long way. Encouragement breeds motivation. Constructive feedback helps employees learn and adjust to new responsibilities.
Furthermore, hyper-communicating gets buy-in on the mission. When your team understands the stakes, they are more likely to keep rowing in the same direction.
Check out this blog post on Resilient Leadership!
Scaling-up, Redefined: When It Comes To Scaling, Sometimes Less Is More
These are, without doubt, challenging times. Companies are shifting priorities to match new business realities and they need to get creative about how to scale for that shift.
Scaling up isn't just about growing in size. It's about building capacity and organizational "muscle". Organizations that cannot add external resources to scale still have options. They can look to their internal bench strength to grow team capacity and capability and strengthen their position for the long term.
When it comes to building up capacity for your organization, sometimes less is more. Redefining scaling-up is critical to the future success and growth of your organization.
Are you looking for innovative ways to scale your organization's capacity to meet new challenges? Get in touch to discuss how ScaleX can help you identify the right strategies to build capacity and help your team thrive.