After months of mandatory remote work, we are starting to see a growing trend in companies that are shifting permanently towards remote work environments, so is 2020 the year of Work From Home Forever?
Companies recognize that working from home is just as productive as working from the office and offers great cost-saving opportunities. The list of these companies keeps growing,
Shopify just announced that it is redesigning its space for a "digital by default" mindset and will allow its 5,000 employees to work from home indefinitely. Twitter, Square, and OpenText just announced their shift to "work from home forever". Facebook and Google extended working from home to the end of the year, a clear sign of a potential shift towards the same.
Disruption always forces change, and the current situation is no different. We are in a new world of work, and the changes aren't being driven by new technology or innovative business models; they are being driven by the fact that we have to Stay Apart.
When COVID-19 hit, it forced drastic changes to the workplace in a very short period of time. Even with remote work being technically manageable, the sudden shift in team dynamics has put workplace culture to the test. Companies that relied on in-person interactions and static environments to get things done have been forced into a very uncomfortable place.
Employees are grappling with the parallel stress of new work and home arrangements. Distractions are everywhere. HR teams have to support their organizations through this disruptive transition.
In this post, I highlight some of the bigger changes I see on the horizon, and offer some suggestions on how companies and HR teams can pivot.
A New Spotlight On Mental Health
This pandemic and its fallout is more like a marathon than a sprint. The longer it drags on, the greater the toll on mental health.
I've written elsewhere about the challenge of finding work-life balance in a remote work environment, this is even more critical with the shift towards Work From Home Forever environments. But the impact of the pandemic (and the economic downturn) is broad and deep. Likewise, the implications for longer term mental health are significant.
According to research from CEO Roundtable, 63 percent of employees diagnosed with a mental health disorder had not disclosed this to their employer, however there is still a stigma attached to mental health, particularly in the workplace.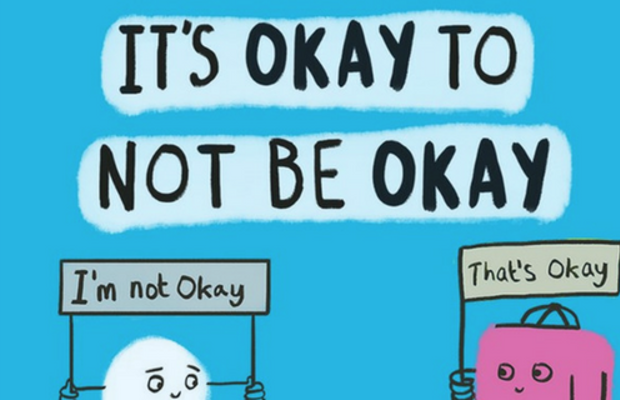 Source: Truworth Wellness
Focus on Wellbeing
Mental health is critical to overall health. Most organizations are actively encouraging their employees to communicate openly and to practice self-care. But this initial upheaval may only be the tip of the iceberg. Organizations everywhere will need to adopt a more holistic approach to mental health support for their employees.
Here are some suggestions to get mental health on your organization's radar:
Make mental health a part of your work culture.
Many organizations pay lip service to supporting mental wellness. In practice, however, it doesn't always play out. Now is the time to develop strategies for putting mental health at the centre of your company culture. That could mean updating your Corporate Values to explicitly include mental health as a priority. Reduce the mental health stigma by hosting company-wide webinars with mental health professionals. Re-evaluate employee benefit programs to ensure there's an adequate mental health component.
Review your performance management frameworks.
Mental health challenges can have a huge impact on productivity. Now would be a good time to take a look at your performance management matrix and make sure all the pieces are still appropriate. Are existing KPIs still relevant in this new environment? When issues arise, are your managers trained to first rule out mental health as a root cause? Most importantly, work with your leadership team to ensure that current management policies recognize mental health as a contributing factor to performance.
Create a rewards and recognition program to celebrate achievements.
Recognition for a job well-done improves self-esteem and enhances work relationships. In one workplace survey, 70 percent of employees said that recognition made them feel emotionally connected to peers. Therefore, showing appreciation to individual employees for their contributions boosts morale and makes work life more human. Receiving recognition builds trust with the leadership team and improves employee retention over the long term. Most Importantly, make the recognition personal and remember that public recognition is not for everyone; some employees prefer private recognition.
Here is a list of helpful resources:
Employee Engagement In A Remote Work World
Employee engagement is the lifeblood of any business. Research from Gallup found that companies with a highly engaged workforce are 21 percent more profitable than those with lower engagement. So how do you motivate employees to stay engaged when everyone is suddenly working from home?
Fortunately, this isn't new territory. Remote work has been a fact of life for many companies, for some time. Information on best practices is readily available (for example, check out this report on creating effective remote work programs).
2020: The Year of Work From Home Forever?
I'm not talking about just making remote work more efficient or "easier". It's important to find virtual substitutes for the in-person interaction that many employees are missing. People are more distracted than usual, and distraction leads to disengagement. Most importantly, finding ways to keep employees connected to the organization (and to each other) should be a top priority.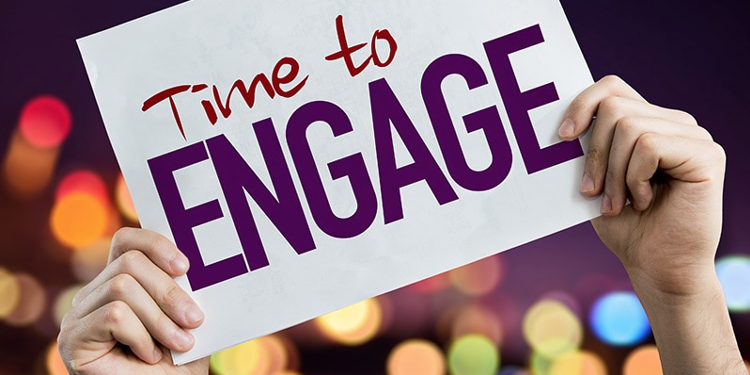 Source: My Hub
Some initiatives to promote employee engagement in a remote work environment:
Personalize your corporate communications, and communicate regularly.
If you want employees to stay committed to your mission, you need to remind them of what it is. Hold regular virtual town halls where your leadership team answers employees' questions. Email a weekly newsletter to share company announcements and celebrate work anniversaries. For example, spotlight a team member on your company intranet. Bottom line: foster a connection to the organization by personalizing it. It is important to take into account your employees' preferences around privacy and whether they want to be highlighted publicly.
Create non-work communication channels for employees.
With watercooler chat out of the picture, it's important to establish informal communication channels in this virtual world. Fortunately, you can use your existing collaboration tools to do that. Set up a few themed Slack or Teams channels where team members can shoot the breeze and get to know each other more informally. Certainly, bonding over shared interests (or commiserating over shared frustrations) can create a stronger sense of connection and enhance working relationships.
Encourage peer-to-peer learning and mentoring.
Remote work can be isolating. Training budgets may be constrained. But you can strengthen team cohesion by pairing co-workers up for training and mentoring activities. Opportunities for upskilling will motivate your employees to grow. In addition, learning from a colleague fosters closer work relationships and builds trust. Peer-to-peer learning also provides leadership opportunities and builds capacity in the organization from the inside.
These types of initiatives apply to any workplace environment, remote or not. But keeping employees engaged through personal connections to the organization will help normalize a new way of working.
Virtual Recruiting and Onboarding
A remote work environment also forces changes in the way we recruit and hire talent. Talent acquisition is a function that relies heavily on creating a personal connection, and it's suddenly gone virtual. Not only can you hire virtually, but if your company is implementing a Work from Home Forever policy, you now have access to talent from anywhere, literally.
This offers a great opportunity for companies to hire the best talent where it is; what difference is it if the remote worker is based in Toronto, London or Sâo Paolo? Your pool of applicants is global; this wider net helps candidates find great jobs practically anywhere.
While virtual recruiting creates a great opportunity to grow talent pools and save cost, companies need to be aware that this well intentioned policy can pose challenges. Most companies pay more for talent that live in expensive cities; having access to talent nationwide and globally puts talent that live in expensive cities at a disadvantage. For example, Facebook has already adjusted their compensation strategy to reduce the pay of employees who choose to move to more affordable locations.
Virtual recruitment
In the absence of career fairs and in-person networking events, HR teams will need to develop virtual recruitment and sourcing strategies. For example, you can double-down on social media platforms to identify top talent and showcase your employer brand.
Some practical virtual talent sourcing and recruitment strategies for remote work:
You can leverage existing technology to keep your recruitment funnel moving. Your Applicant Tracking System (ATS) can still track candidates and automate communication through the process. You can make the offer process smoother (and paperless) with electronic signature solutions like DocuSign.
Consider video
While not ideal, video interviews are a better substitute for in-person interviews than phone-only conversations. As an alternative, set up a virtual coffee over Zoom. You'll still have the benefit of visual cues, eye contact, and body language to put your candidate at ease and establish a personal connection.
Ramp up your communications.
"Out of sight, out of mind" may be a cliche, but it's also true. Since you can't make an in-person connection with your candidates, it's important to stay top-of-mind. Increase your outreach efforts. Check in with them regularly, even if you don't have news. Moreover, an informal video call, an email, or even a text is a great way to keep them engaged.
Virtual Career Fairs: Virtual career fairs are a dynamic solution to help companies overcome all the limitations of traditional hiring events. By providing an online platform, employers and job seekers can now connect in a virtual setting that resembles the feel of a physical event. As a result of the anticipated continued restrictions on large events, virtual career fairs are a growing trend.
Virtual Employee On-boarding
Onboarding your new hires will take much more careful planning. If remote work is the new norm, you'll need to find ways to make a remote onboarding experience effective and meaningful. Now is the time to make your new employee feel welcome and part of a new team.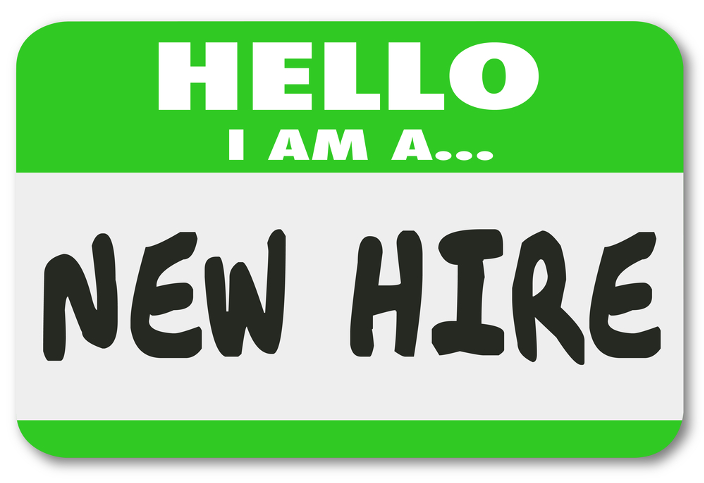 Source: TLNT
Create a plan and stick to it.
Remote onboarding doesn't mean you need to give up on the most important part of the process; human connection. It's important to create space for bonding between your new hires and their teams; share intro videos, include a virtual meet-up (or even a virtual lunch) to introduce the team. Set up a call to review employee benefits, WFH resources and vacation time policies. Assign a buddy for extra support. Most importantly, make sure that the initial period of employment is filled with personal interactions to foster a sense of inclusion.
This Brave New World Requires New Ways of Working
Whether 2020 is the year of Work From Home Forever or the start of a more balanced approach to work. This current shift to WFH means HR professionals could be caught unprepared. Therefore, taking advantage of technology while maintaining human connection is the real challenge. New policies must be developed incorporating new support systems to help employees deal with mental health challenges and keep them connected and motivated.
Is your organization prepared for the new world of work? ScaleX would love to help you future-proof your organization — get in touch today.